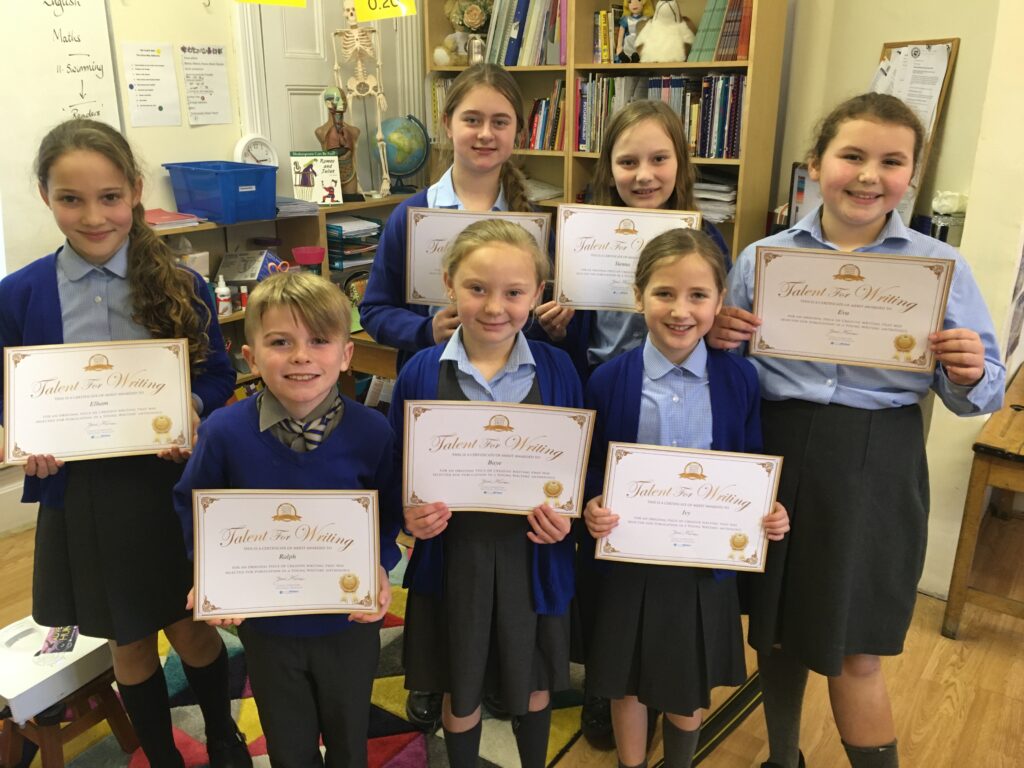 The Winners from Form 5
Form 5 wrote mini sagas to be considered for Young Writers' Adventure Hunters Competition. All pupils showed their creativity and were challenged to write an adventure story in less than 100 words. Each pupil worked hard to make each word count by using a thesaurus and by editing and honing their words.
We are delighted and very proud of our pupils who have been selected to have their work accepted to be published. There were over 7,000 entries and we can't wait to see their work in print!
The Murder – Vesta, Haunted House – Sienna, The Pit of Doom – Baye, That Necklace – Elham, Jewel Run – Ralph, Chloe and the Crystal cave – Eva, Naomi's Disaster – Ivy.
Check out our amazing
Mandarin skills!
---
Bridge Building with Paper Straws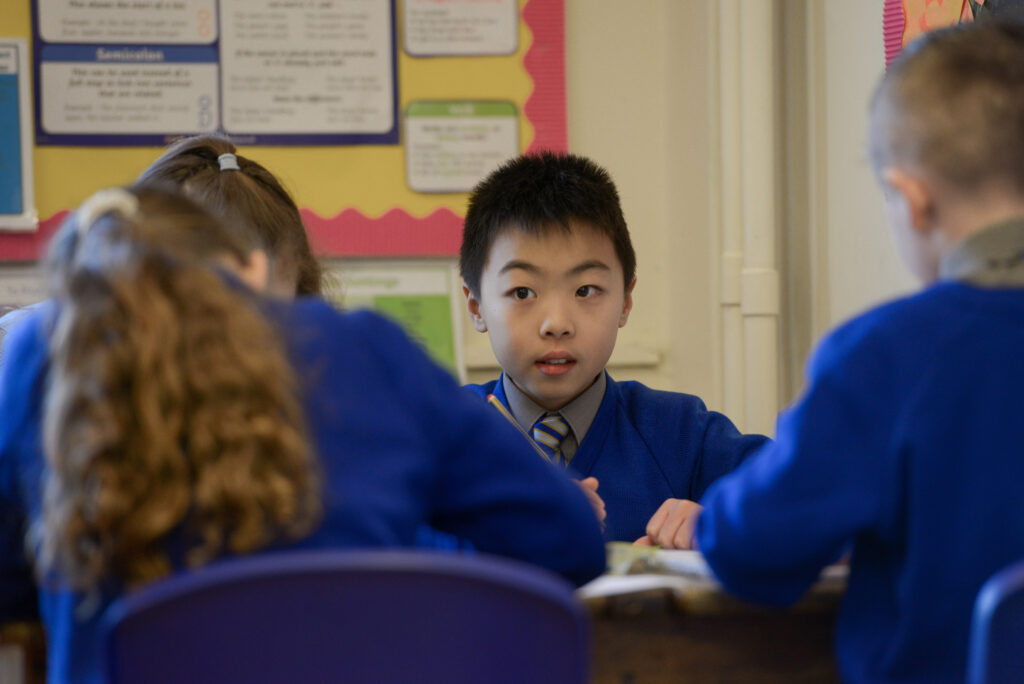 Following on with our Forces topic in Science Form 5 were challenged to build a bridge from paper straws. Pupils had only 30 straws, a meter of sticky tape and a foil tray and each bridge needed to span a gap of 30 cm without being stuck down. The winning bridge held 360 grams in two pence coins!
Sports afternoon with Torwood House
Form 5 enjoyed a wonderful afternoon of Sport with their friends from Torwood School. After a few warm up games, they played Sevens and Kick Rounders together. A thoroughly enjoyable afternoon was had by all and we look forward to meeting up again in the Summer term!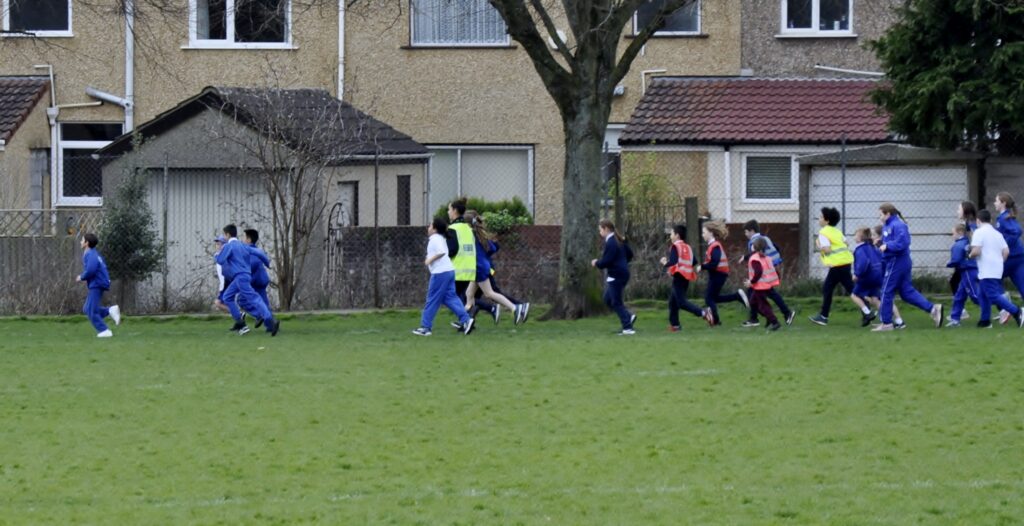 Form 5 have been learning about reversible and irreversible changes.
They were given enquiry questions, from which they had to plan their own investigations and predict what the outcomes might be. For example, what is the affect of water temperature on making jelly?
The children then enjoyed feeding back their findings to the rest of the class (as well as eating the final products!).